Greeting from the Representative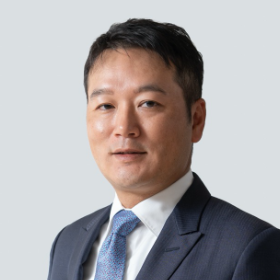 Representative Director and Chief Executive Officer (CEO)
Yuya Taketani
With the widespread adoption of smartphones, the volume of information has increased at an explosive pace. In this information-saturated environment, we can't absorb everything, and more concerning, some of the information we do need might not reach us. The increase in the volume of information also produces information disparities. To solve this kind of social issue using technology, on November 14, 2012, three graduate students studying artificial intelligence (AI) at the University of Tokyo founded Gunosy.
Gunosy aims to become a comprehensive internet company providing integrated services from media launch to running and monetization. Leveraging the strengths of a scientific approach to utilizing data to manage media, Gunosy has continued to grow by proposing ways to get information that fit with the times, and offering them as a service.
To date, Gunosy has developed multiple media and advertising businesses including its namesake Gunosy, services utilizing technology as a strength including News Pass and LUCRA, an ad network business, and the subsidiary Game8. We recognize that the active users, advertisers, algorithms and data we have accumulated since our founding represent valuable assets for the company.
Gunosy's corporate philosophy is to "optimally deliver information to people around the world." In a society with an ever-increasing amount of information, we strive to deliver the right information to the right people. Considering this vision, current media has not satisfied information needs in society, and we hope to expand the provision of media to those areas as a service. We are also making efforts to create earnings opportunities on the outside beyond our own company by taking the expertise we have gained in media management and monetization, and providing in in the form of an ad network or similar form. Moving forward, we similarly hope to package the data and algorithm know-how we have acquired through our media management activities and provide it on a B-to-B basis.
Gunosy has grown by using technology as its strength. When the company was founded in 2012, artificial intelligence was still a novel concept to the general public, and there were very few cases of AI being applied to actual services. In the years since, AI and machine learning have become a common part of Internet media management. Going forward, technology will continue to hold the promise of dramatically transforming the way the world works, and as a company, we recognize the important part that investment in engineering plays in business expansion.
In August 2018, we made changes to our management structure as part of efforts to achieve further growth. Former representative Yoshinori Fukushima will work on the block chain business, a field with significant long-term potential that requires technical skills. The areas of artificial intelligence and machine learning will continue to represent Gunosy's strengths moving forward, and we will invest resources in areas such as block chain technology to further complement them.
While our management structure has changed, our corporate philosophy to "optimally deliver information to people around the world" remains unchanged. We will continue to make every effort to enhance corporate value and become a highly-trusted company.
Thank you for your continued support and encouragement.